Eight full-size pickup trucks went head to head and only one came out on top after a week-long and incredibly intensive evaluation! We are so proud to share the truck that came out on top is the 2019 Ram 1500! You heard it here friends, our very own 2019 Ram 1500 is the Truck Trend Pickup Truck of the Year! The Group Content Director from Truck Trend stated that not only was it incredibly clear to see that the Ram 1500 is one ferocious competitor but it's pushing the full-sized competition to new heights to keep up! Raising the bar on what you should want and expect from a truck, the Ram 1500 is a truck that you can depend on in every part of your life. We have all the info on how and why Truck Trend chose the 2019 Ram 1500 so keep reading!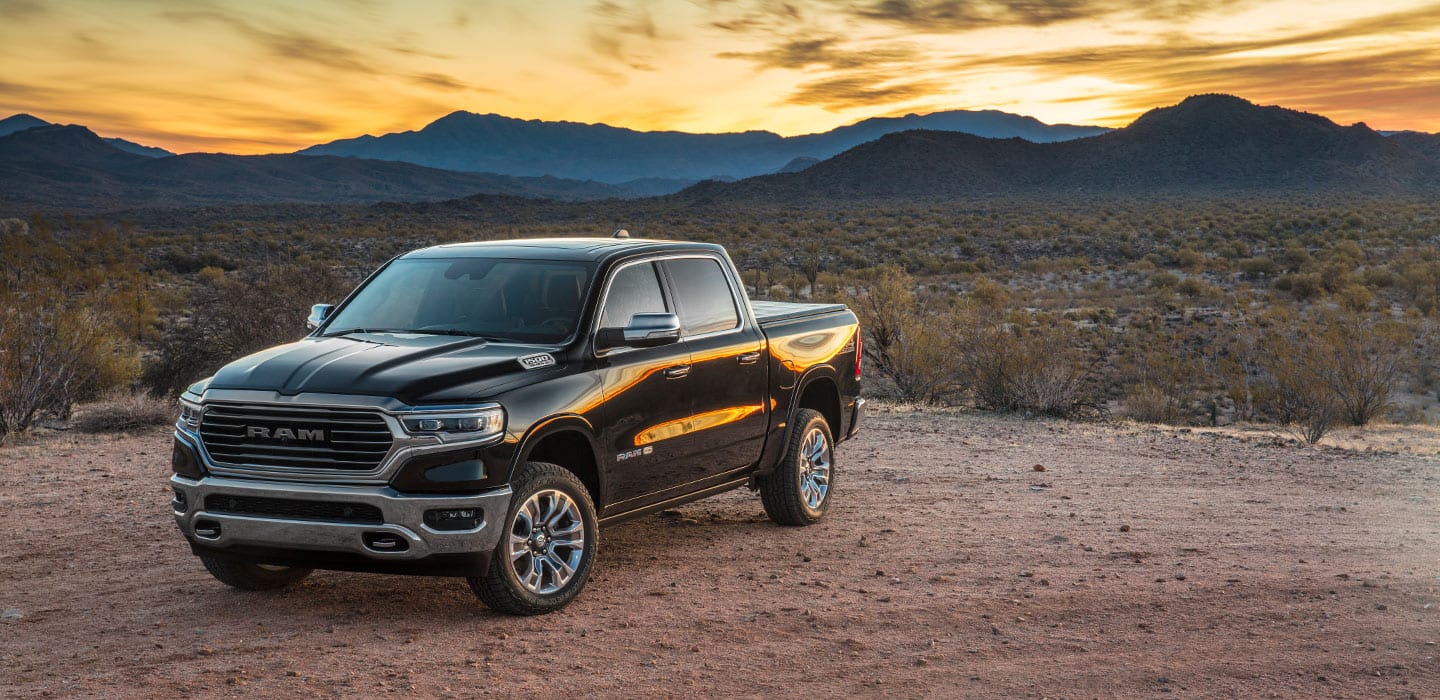 Who is Truck Trend? 
Founded in 1998, Truck Trend is an offshoot of Motor Trend, an automotive brand with international recognition. Serving as a leading authority on all things truck, Truck Trend has a current audience of over 2.1 million people! That's right, 2.1 million people rely on Truck Trend for the latest truck info that they can depend on! This company does way more than just test trucks though, they also report and share their findings on SUVs and crossovers as well! Following along with Truck Trend helps you make the most informed decision when purchasing a new vehicle!
How did Truck Trend choose the Pickup Truck of the Year?
Truck Trend brought eight contenders to California for a grueling test to find out which one was truly the best of the best. These trucks underwent intense and demanding tests covering 1,300 miles of California land. Judges paid close attention to fuel economy calculation, towing, performance, off-roading, and hauling. Other categories they focused on include usability, technology, interior ergonomics, seat comfort, and build quality. These categories are where truck owners expect their own pickup to excel so that they can rely on them from the job site through to weekend adventures and family outings. Truck Trend judges made sure to spend quality time with each pickup so they could share the most comprehensive review and opinion with their readers. The 2019 Ram 1500 came out on top! 
What else can you tell us about the 2019 Ram 1500?
We love talking about the Ram 1500 and everything that it has to offer in the 2019 model year! The 1500 underwent a full redesign, roaring into the 2019 model year more efficient, capable, and powerful than ever before! One of the things we love the most about this beast is the addition of brand new mild-hybrid eTorque technology! This system boosts the engine's torque if the situation calls for it, helps speed up the ESS system, increases fuel economy, and even helps reduce the truck's greenhouse gas emissions. Ram offers two engine choices, a V6 and a V8, for the 2019 model year. Helping further increase the fuel economy, the 1500 lost 225 pounds and its stronger than ever before. All your towing and hauling needs are met and exceeded thanks to the 12,750 pounds towing capability and 2,300 pounds payload capacity. Moving inside the cabin, this truck boasts some of the best technology in the auto industry with an available 12-inch configurable touchscreen that can run two apps at the same time, the 360-degree parking camera, and the latest Uconnect system for all your infotainment needs! This truck also boasts tons of safety features like adaptive cruise control, blind spot monitoring, and a rearview camera to keep you and your passengers safe!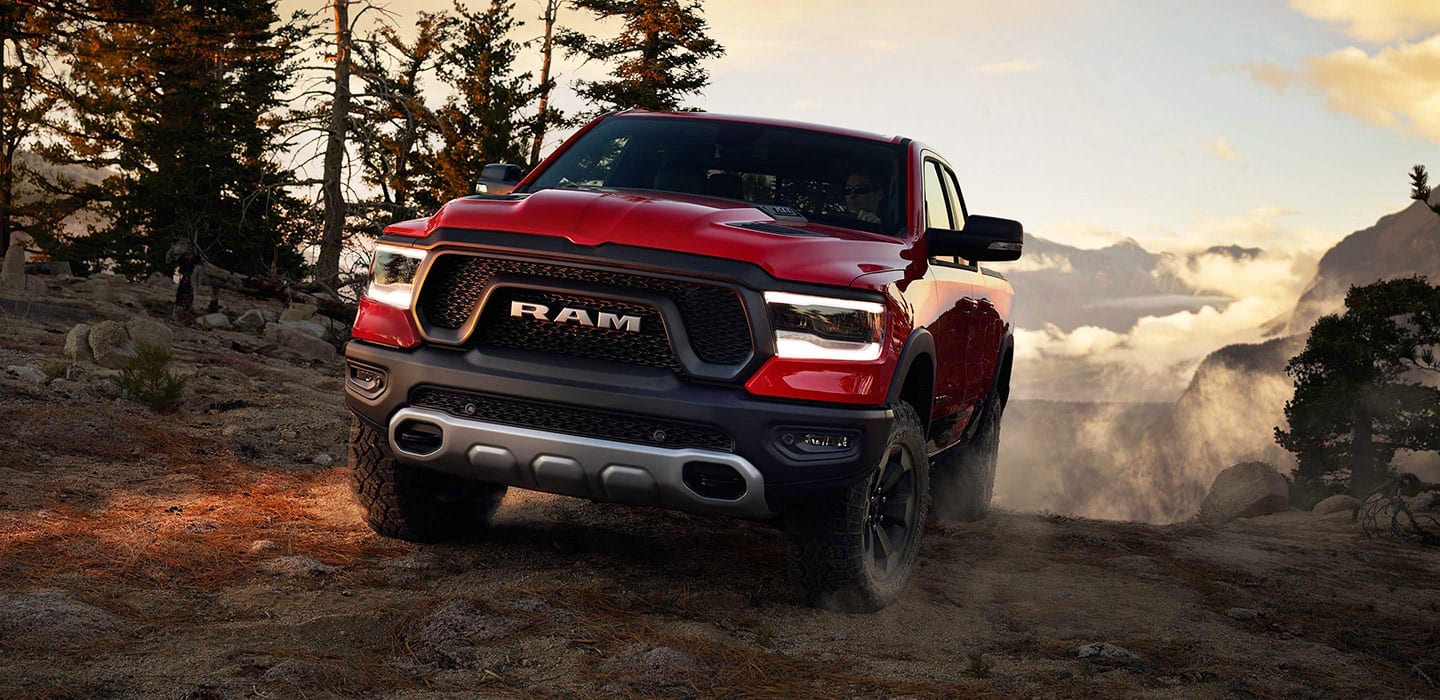 I want to learn more about this truck, where should I go?
Check out our complete review of the 2019 Ram 1500
here
and our comparison, pitting the 1500 up against the Silverado,
here
to learn even more! You can also check out our full
2019 Ram 1500 inventory
to see exactly which models we have in stock right now. Want to learn even more? Come on down to the dealership to check it out in person and even take a test drive with one of our sales associates!