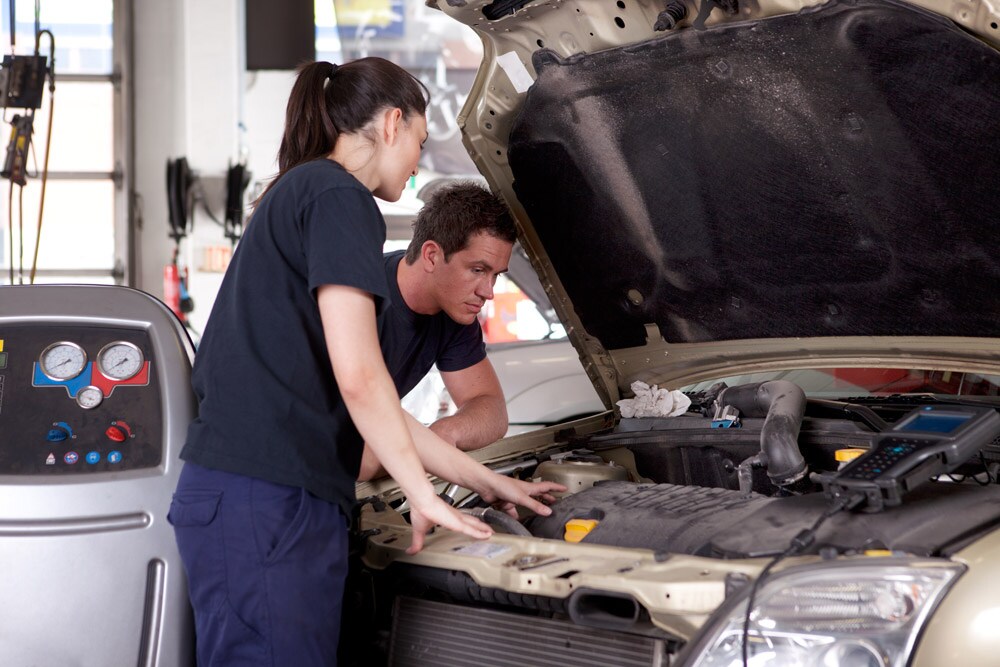 It's likely you've been told that routine maintenance is a requirement if you own a car. While regular maintenance is a necessity, it's likely that you have plenty of questions about automobile service. Rochester Hills Chrysler Dodge Jeep Ram wants to make sure you have a better understand of how to take care of your car. Here are a few answers to the more comment questions:
Q: In order to maintain my warranty, should I only have maintenance done at the dealer? A: No, but it's recommended you keep records of all maintenance. 
Q: When should I bring my car to the dealer? A: If you bought a car from a dealer, you should always bring your car to the dealer for maintenance check up. This allows dealers to check and see if there are any recalls on your vehicle, and it also ensures your car is getting parts made specifically for your car. 
Q: When should I change my oil? A: It depends on the type of oil used. First, make sure you are checking your oil once a month. Then, check if you are using regular or synthetic oil. Regular oil should be changed every 3,000 miles, while synthetic oil should be changed every 5,000 miles. 
Q: When should I check other car fluids, like anti-freeze? A: Anti-freeze, or any fluid for that matter, should be checked once a month, just like oil. 
Q: What causes tire damage? A: It depends. Many things can cause tire damage, but the most common cause is improper inflation. 
Q: How can I make sure my tire pressure is right? A: Tire manufacturers print suggested PSI (pounds per square inch) pressure specs on the sides of their tires. Make sure your tire pressure matches these specs to ensure they are properly inflated. 
Q: How often should I change my wiper blades? A: Depending on whether your car is kept inside or outside (or if you live in a particularly rainy area), the wiper blades can be changed anywhere from one to three times a year. Just keep an eye on whether or not they start streaking. 
Q: When should I have my brakes checked? A: Routine maintenance is always good, but you should keep in mind that brakes should never be making noise. Any grinding or squealing noises can indicate a need for new brake shoes or pads. Noisy brakes should be checked as soon as possible.
If you have any other service questions, contact our service center!
Schedule Service
* Indicates a required field