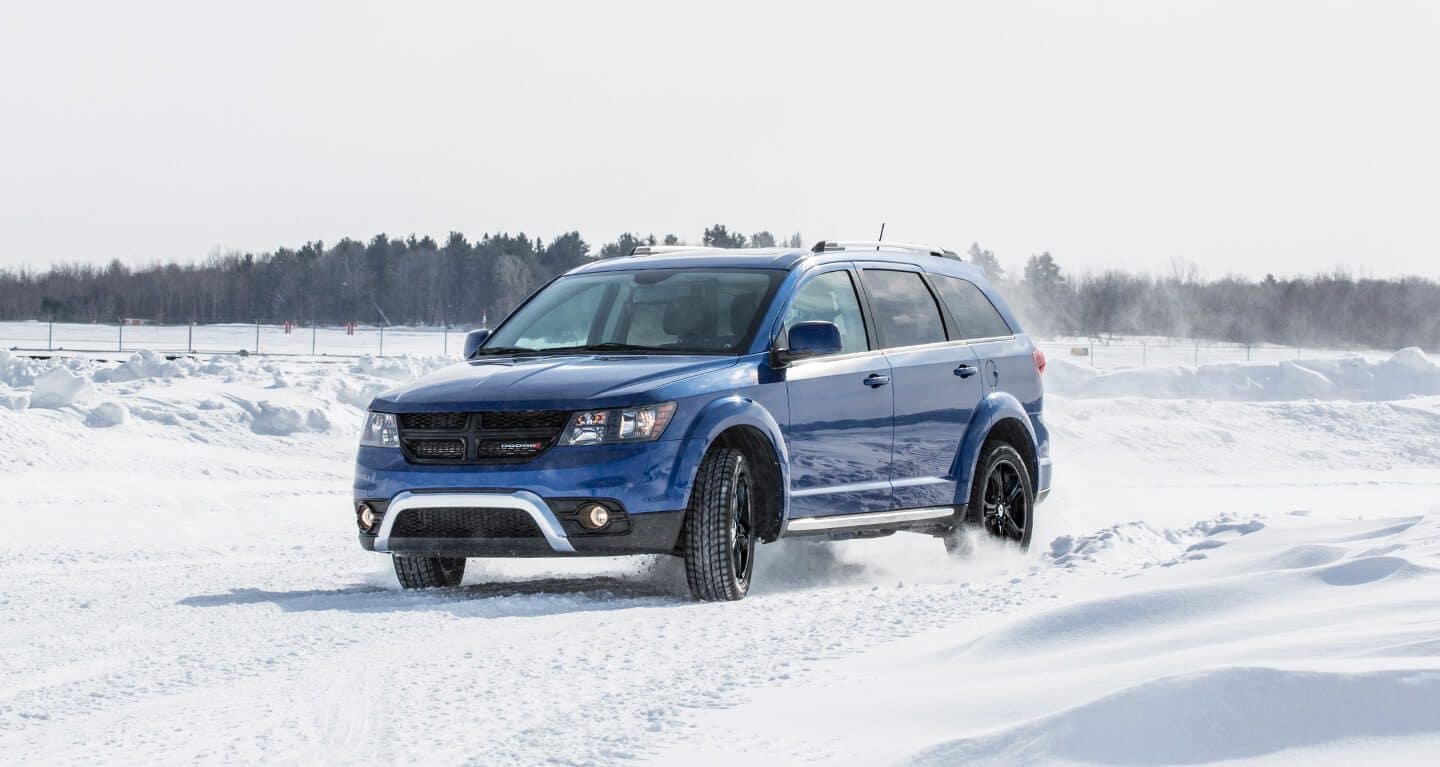 Winter Teen Safety Driving Tips
Brought to you by Rochester Hills Chrysler Dodge Jeep Ram, Rochester Hills, MI
It's finally happened!  After all the hours of practice, your teen has their driver's license!  It's an important and exciting time.  A milestone in maturity and freedom.  No more having to be chauffeured by mom or dad or (possibly worse?) an older sibling.  It's also a time for taking on bigger responsibilities.  Learning safe driving habits, especially in winter conditions, is one of the most significant.  A new driver may not yet understand how much more time a vehicle needs to stop in slippery conditions, or how a road can look wet but be covered in ice.  Rochester Hills Dodge Chrysler Jeep Ram is providing some tips below that they hope will help start your teen off to years of safe winter travel.

What should I do before winter weather arrives?
Make sure the vehicle is in good working order, and has an emergency kit.  A tune-up before winter is a good idea, but at least make sure the tires are appropriate for the season, properly inflated and have plenty of tread, and the battery is healthy.  Check your anti-freeze and washer fluids, and always keep at least half a tank of gas in case of emergencies.  Wiper blades should be appropriate for the weather, and in good condition.  A working defroster and heater are vital, too.  An emergency kit should contain things like an ice scraper and brush, a shovel, a flashlight with working batteries, warm clothes, flares, non-perishable food and water.  Make sure you have a charged cell phone.

Is there anything I need to do just before heading out?
Consider postponing or canceling the trip.  Before heading out (if you must go), clear the windows, outside mirrors, and lights.  Remove snow from the hood and roof.  Check the weather forecast for changing conditions and traffic reports.  Black ice that can't be seen sometimes is reported on the news with accidents.  There may be lower speed limits in effect, as well.

Do you have tips for when I'm actually driving?
If there's an opportunity for your new driver to practice safely with an experienced adult driver, take it!  Experience stopping and turning on slippery surfaces is best done first in a safe environment.  You should always follow safe driving practices, but it is especially important in poor conditions.  Wear your seatbelt, be rested, be patient and vigilant.  It can take much longer for a car to stop, so leave an eight to ten second following distance.  Steer in the direction you want to go, even when the car is sliding.  It is safer to slow by coasting, rather than braking, when possible.  Find out if you have ABS, and know how to brake in an emergency with the car you are driving.  Start slowing earlier.  Speed limits are for perfect conditions.  Drive more slowly in poor conditions.  Keep in mind that you have better traction, which means better control, when the tires are rolling.  Be aware of the cars around you, and what is happening as far ahead as you can see.

What if I get stuck?
Sometimes you do everything right, and still get stuck.  If this happens, stay with your car until help arrives.  Call for roadside assistance or other help.  Clear your tailpipe so carbon monoxide doesn't build up in the vehicle.  Run the engine for heat as needed, possibly a few minutes every hour or so, to keep warm.

Rochester Hills Dodge Chrysler Jeep Ram in Rochester Hills, MI, can help!
Rochester Hills Dodge Chrysler Jeep Ram in Rochester Hills, MI, has plenty of vehicles with excellent snow and ice capability.  Come learn about what features make them easier to handle in winter conditions.  Their service center can help keep your car in top shape to keep it handling well in all weather.