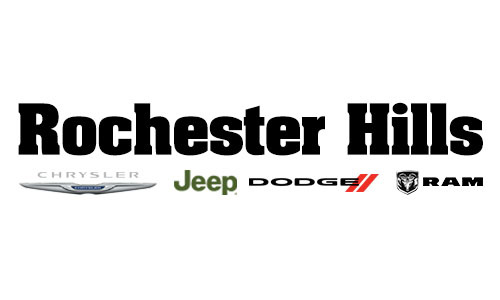 While buying new has its perks, many of us look to pre-owned vehicles to serve our daily commuting needs while saving a bunch upon purchase.  We understand these cars may have some mystery to their pasts, but Rochester Hills is here to lift the veil and tell you the process our certified used cars go through so that we're one hundred percent sure they'll be ready and raring to keep up with your lifestyle for years to come and run like new from the moment you first turn your car's ignition.  The process a used vehicle goes through in order to become a certified pre-owned vehicle is extensive, and we look at every aspect of its systems, engine, and body to be sure that it's still in tip top shape to resell at a fraction of a cost of a new car of the same year. Rest assured that buying certified pre-owned comes with a host of advantages that makes our deals just as sweet as a new car.
Certified Pre-Owned vehicles, or CPOs, are inspected based on a manufacturer's standards and carry a manufacturer-backed warranty that usually compares to or exceeds a new car's coverage.  For example, Jeep, Ram, Dodge, and Chrysler vehicles need to go through a rigorous 125 point mechanical and appearance inspection to ensure the vehicle is in top shape. Approved these vehicles then get a factory backed seven-year/100,000 mile powertrain warranty.  In order to qualify this system, the vehicles need a limited mileage and age to ensure you're getting a like-new car. Many of these limits are under a few years with no more than 60,000 miles, commonly making them vehicles returned after their leases were over. Our vehicles need to be less than five years old with less than 75,000 miles.
Other bonuses that are added to these vehicles are the assurances put in place by the brands just in case you do find yourself broken down in a CPO vehicle.  Every Jeep, Ram, Dodge, and Chrysler vehicle comes with a three-month/3,000 mile Maximum Care limited warranty with a 100$ deductible for free servicing to anything that breaks down.  Paired with this, you receive 24/7 towing and roadside assistance for free, and rental car coverage in the meantime should your vehicle need more than a day of service work. The FCA dealerships have maximum confidence in their vehicles and want you to be satisfied with their guaranteed backing of their vehicles.  If not, they take full responsibility, with not a cent out of pocket on your part.
As a thank you to trusting and remaining with Jeep, Ram, Dodge, and Chrysler, Rochester Hills gives CPO purchasers a booklet of service coupons to use at any point in your vehicle's lifespan, and three months of free SiriusXM Satellite Radio.  We give you the full history of your chosen used car with a free CarFax Vehicle History Report. We hope you find the vehicle you're looking for in our inventory of great Certified Pre-Owned Vehicles. Feel free to question us with a call or during your visit on all the perks CPO vehicles come with! We want you to be comfortable and satisfied with your purchase, and the staff of Rochester Hills CDJR are all here to make your car buying experience as transparent as we can.