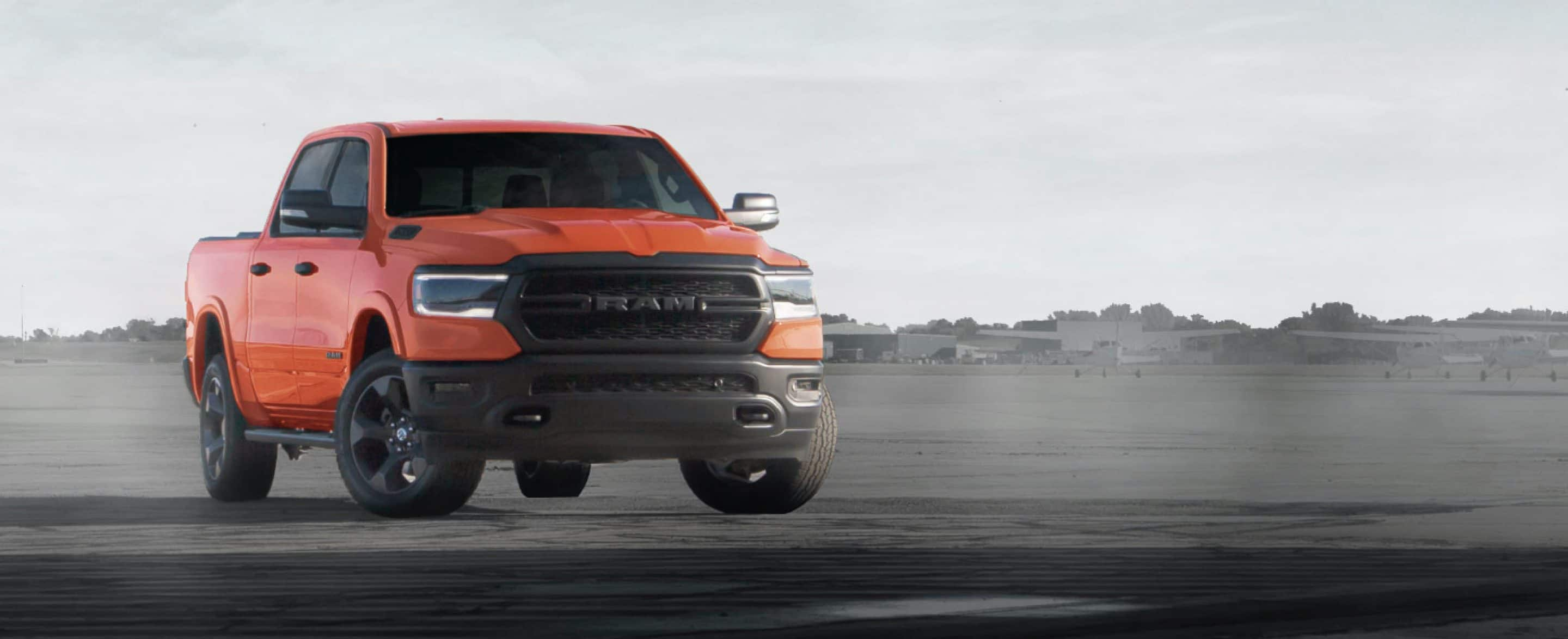 Ram Rolls Out Built To Serve Trucks
Brought to you by Rochester Hills Dodge Chrysler Jeep
Rochester Hills CHDR is proud to announce that Ram will be launching their Fifth and Final Phase of U.S. Armed Forces-inspired, Limited-edition 'Built to Serve' Trucks. The Built to Serve line of Ram 1500 pickup trucks was created to honor the United States armed forces' five branches. The fifth edition will include 500 models in Spitfire and 750 models in Bright White. The final installment of  Built To Serve trucks will arrive in the second quarter of 2021
What are the Built to Serve Ram trucks?
Ram proudly recognizes all owners who serve or have served our nation and our communities-showing our appreciation by producing the Built to Serve models of the Ram 1500. There is a model for all five branches, land, sea, and air-based armed forces. The fifth installment of trucks offers a maritime force-inspired theme with both Spitfire and Bright White exterior colors provided and a black interior with orange accent stitching. With this fifth and final edition, all five U.S. military service branches have been honored by Ram. Each model offered two specially selected exterior paint colors that evoke the spirit, the mission, and history of that service. One of each branch's "Built to Serve Edition" models is offered in a new low-volume paint option exclusive to this program. Along with unique interior features that set them apart, such as a United States flag and a "Built to Serve" decal on each of the rear quarter panels.
What is offered on the Built to Serve line of 1500s?
When Ram's design team created these phenomenal trucks, they wanted to make sure they were exclusive and elite, just like the men and women that survive this county. Starting with 20-inch aluminum wheels that offer a unique-to-the-edition Technical Gray finish and body-color wheel flares that accent the exterior. Each of the new Built to Serve truck receives a unique treatment consisting of an all-black grille and surround black bumpers and black-bezel premium lighting. Completing the look are black badges, black wheel-to-wheel side steps, and dual four-inch black exhaust tips. Ram made sure to represent each of the five military branches inside these fantastic trucks, accented with unique, corresponding color stitching: Light Frost, Light Ambassador Blue, Light Diesel Gray, Medium Greystone, or Orange. Ram provided each front seat with a "Built to Serve" patch embroidered on a Velcro panel. Taking these trucks even further, buyers can remove the "Built to Serve" loge and replace it with their individual patches from their regimental flags, name tapes, or slogans. Allowing drivers to personalize their Built to Serve Truck. The back panels of the front seats are covered with Pouch Attachment Ladder System/Modular Lightweight Load-bearing Equipment (PALS/MOLLE) webbing to attach additional equipment or pouches. Your truck will also come with a Built to Serve instrument panel badge. Ram Built to Serve edition packages are available on all body styles and all powertrains.
What is Ram Nation?
7% of the U.S population is an active member, reserve member, or veteran of the armed services, according to the U.S. Department of Veterans Affairs. Ram Nation is a volunteer initiative created to help to organize grassroots volunteer events. This movement started in 2015. The Built to Serve edition's launch is reinforcing its commitment to recognizing those who serve our nation and our communities. Ram invites individuals to donate their time and volunteer in their communities across the country; if you would like to learn more about Ram Nation or volunteer at an event in your community visitwww.ramtrucks.com/ram-nation.html.
How long has Ram been a stand-alone brand?
Ram became a stand-alone division in 2009. Their focus was on meeting the demands of truck buyers and delivering benchmark-quality vehicles. They continue to achieve this with many segment-first and a host of best-in-class awards on their trucks.  Ram offers buyers a full lineup of trucks and vans.
Rochester Hills Chrysler Jeep Dodge proudly offers the 2021 Ram Built to Serve line of 1500s.
If you would like to learn more about the Built to Serve line of Ram truck, pop into Rochester Hills Chrysler Jeep Dodge today. Our knowledgeable sales team is proud to promote this great line of trucks. If you can't make it to our dealership, you can also see our entire Ram truck inventory on our website.