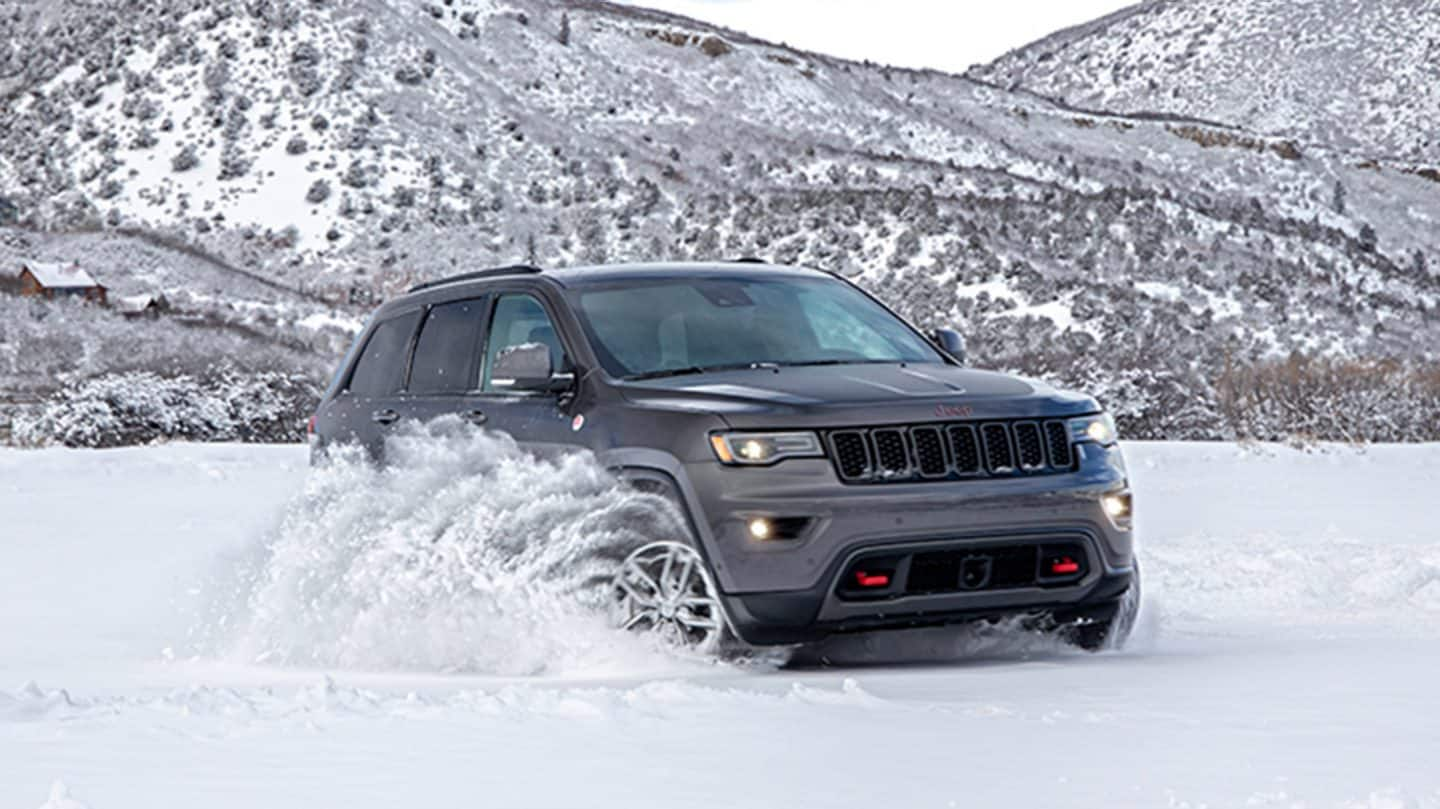 Prep Your Car for the MI Winter
Brought to You by Rochester Hills Chrysler Dodge Jeep Ram
We all know that Michigan winters are no joke and when they arrive, they stick around for quite some time. It is essential that your Chrysler, Dodge, Jeep, or Ram vehicle is ready to take on the weather and road conditions that come with it. There are a few ways that you can ensure your vehicle is ready for whatever this upcoming season has in store. Our team here at Rochester Hills Chrysler Dodge Jeep Ram has put together a list of ways that you can prep your car for the Michigan winter ahead, so keep reading below!
Winter Prep Checklist:
Winterize Your Car with Our Service Center: There are a number of tasks that our service center can help you accomplish to make sure your vehicle is winterized. They include inspecting your battery as its capacity lessens in cold weather, check your HVAC system to make sure that you will have heat and can properly defrost your windows, and change your oil and antifreeze. Low tire air pressure can be especially dangerous on winter roads and it is important that they are properly inflated. Lastly, we can check your tire tread to ensure that they can create the proper traction and are wearing down evenly.
Prepare for Winter Driving: Driving during the winter is much different than driving during any other time of year, and you need to be able to drive safely. There are a few things you can do like account for extra travel trim as driving during winter conditions generally takes more time because of snow, plows, and even unplowed roads. In addition to accounting for a longer travel time, you should also drive slower than normal because you won't be able to react as fast as normal. You should also make sure that you always remove all the snow and ice from your vehicle because you do not want to become a hazard to others on the road.
What to Keep in Your Car During the Winter: You can also create a winter prep kit to keep in your vehicle in case you are involved in an accident or get stranded away from home because of the weather. They include things like extra medications, a portable cell phone charger, water, non-perishable food, extra layers, and warm blankets. Things to keep in your vehicle that are great to have on hand in case you encounter vehicle trouble include reflectors, salt, a neon flag, jumper cables, a shovel, ice scraper, extra batteries, a flashlight, and emergency flares.
Book a Service Appointment
You can prepare your vehicle for winter from home, putting together a kit with the items we suggest and learning to drive safely once the weather changes. However, we can also help you prepare your vehicle at our service center. All you need to do is book an appointment and let our service advisor know that you need a winter tune-up. They will take care of the rest for you. There are two ways that you can book the appointment, you can call our service advisors over the phone or fill out our appointment request form on our website.