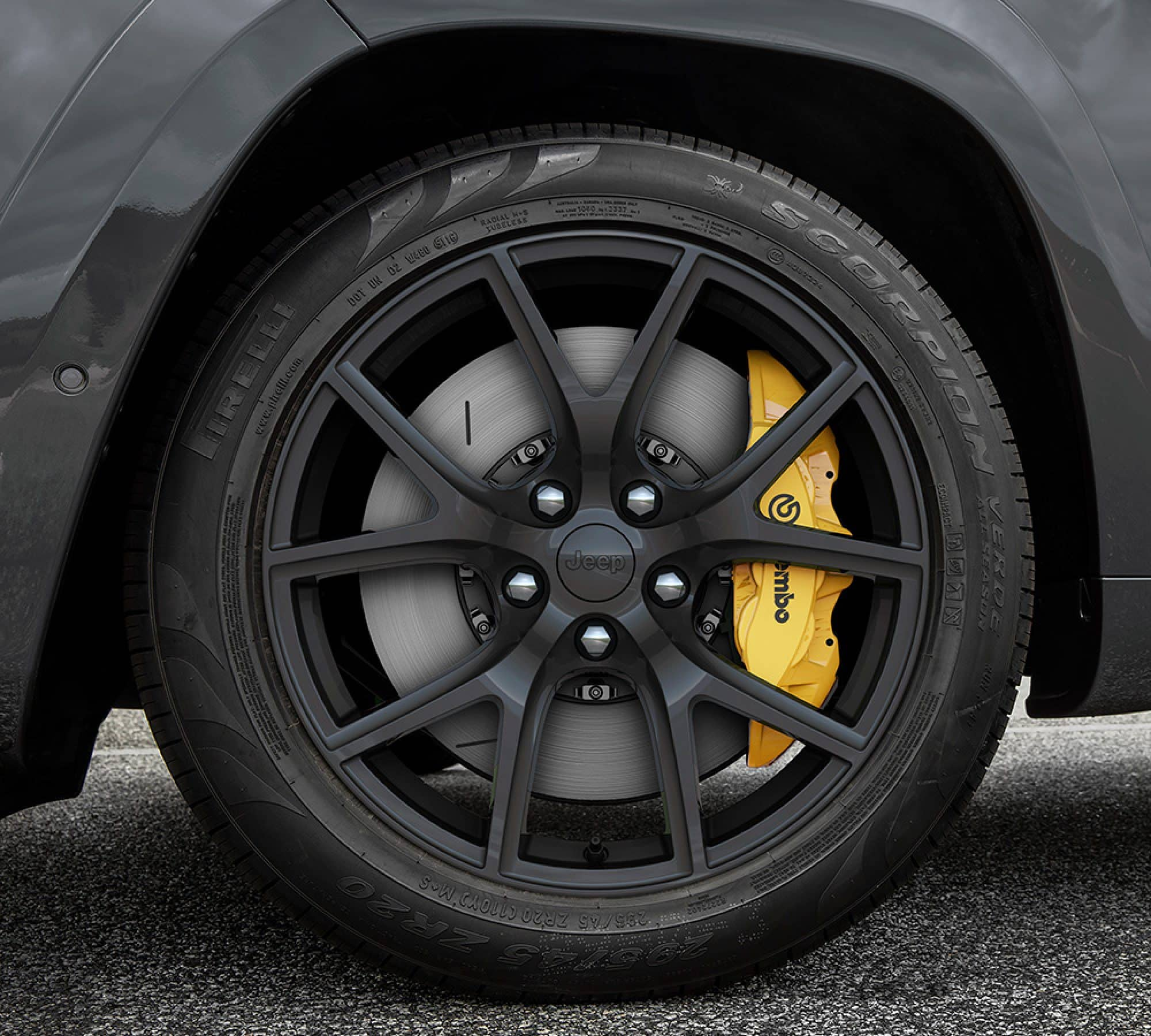 Brake Service
Brought to you by Rochester Hills CDJR
Your Jeep Wrangler or Ram 1500 is built up of a myriad of parts that all work together to help keep your vehicle running in tip-top shape. If one part starts to break down it will eventually affect other parts and your overall driving experience. One set of parts that is extremely important on your vehicle is your brakes which consist of brake pads, brake guild, rotors, and various lines and hoses. All of these components affect your vehicle's ability to stop and in turn, affects your safety. Below we're going to go over the different signs that indict that something is wrong with your brakes, brake inspections, and brake services.
What are common signs of brake issues?
We've all been in a situation where the person in front of us slams on their brakes, which means we need to slam on ours as well so we can avoid a collision. If there is a problem with your brakes, your brakes will no longer be able to bring your vehicle to a full stop as fast as it previously could. You always want to make sure your brakes are in good condition, which is why you should be on alert for signs that something is wrong. Common signs of brake issues include grinding or squealing brakes, brake pads feel spongy, shaking steering wheel, and when driving at highway speeds, your vehicle wobbles. If you notice any of these signs, come on down to our service center at Rochester Hills CDJR so we can have our technicians inspect them.
Can you go over brake inspections and brake services?
When you bring your Jeep Compass or Jeep Gladiator in for a brake inspection, our service techs will measure the wear on your front and rear brake pads, the wear on your drums or rotors, and inspect your brake fluid. After your inspection, your mechanic will be able to inform you if you need new brake pads or shoes, if your brake rotors or drums need to be replaced or resurfaced, if you need a brake fluid exchange, if you need brake bleeding, and if any hoses, brake lines, or other components need to be replaced.
What is brake bleeding?
You need to have your brakes bleed if there is air inside of your brake fluid line. Air can get into your brake fluid line if there is a leak, if you've had brake work done before, or if your master cylinder is overrunning. Air in your brake fluid line can result in a spongy or soft feeling when you press down on your brake pedal.
Automotive Repair Center in Rochester Hills, MI
Whether you need a new set of brake pads, rotors, or your brake fluid replaced the qualified mechanics at our service center here at Rochester Hills, CDJR can handle the task. While you're here, our techs can also complete a state inspection, tire rotations, oil changes, and more! Our service center is staffed with Spanish speaking personnel who are always happy to assist you. If you'd like to make an appointment today to have service completed on your brakes or something else, you can do so by
click here.