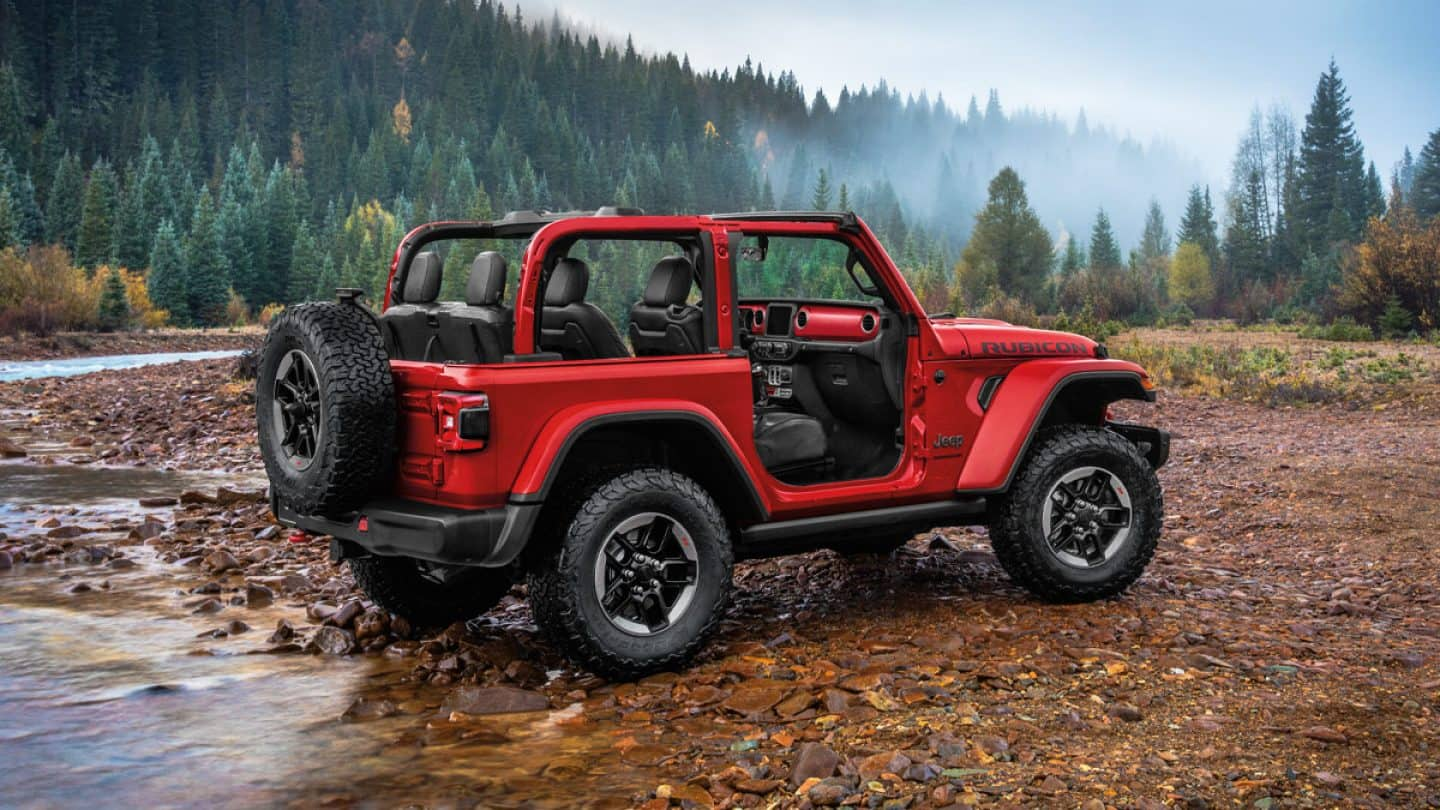 2020 Jeep Wrangler EcoDiesel Announced
by Rochester Hills Dodge Chrysler Jeep RAM
The most capable SUV ever created is about to get a lot better! Now available on the Jeep Wrangler is an EcoDiesel engine that will deliver the best fuel-efficiency and highest torque level that the iconic rock crawler has ever seen.  All four-door models of the Wrangler will offer a new 3.0-liter EcoDiesel V6 engine, which comes with 260 horsepower and 442 lb-ft of torque, which gives you the option of stop/start technology for an even greater fuel economy. To provide for the increased torque level, the EcoDiesel V6 connects to a brand new TorqueFlite 8HP75 eight-speed automatic transmission that effortlessly calibrates for low RPM and the on and off-road rigors of the Wrangler's duties. With over 40 individual shift maps to optimize all the shift points, fuel economy is vastly improved, as is the performance and 4x4 capability.
What changes will the EcoDiesel have?
The all-new turbocharged 3.0-liter EcoDiesel V6 is the third-generation of the engine and provides the Wrangler with increased horsepower and torque to go along with the increased fuel economy and minimal levels of noise and vibration.  Several factors contribute to this, including a new-generation water cooler turbocharger with variable geometry turbine to go along with a low-friction bearing. This feature increases efficiency and responsiveness during transient conditions. A completely redesigned cylinder head comes with intake ports that bring a higher flow capacity that improves swirl and flow, which increases performance and fuel efficiency. The high-pressure direct-injection fuel injector nozzles are completely redesigned to match the all-new optimized combustion chamber to reduce your fuel consumption. Also included with this incredible engine is a dual vacuum pump system that comes with a brand new mechanical low-friction pump as well as modern blades that improve overall system efficiency. Another notable feature is lightweight aluminum alloy pistons that are redesigned with thinner rings and a low-friction diamond-like carbon coating on the pin as well as a compression piston ring to reduce parasitic losses.
More about the EcoDiesel
The 3.0-liter EcoDiesel V6 engine comes with dual overhead camshafts that include four valves per cylinder along with a 60-degree angle between the cylinder banks. The engine block is cast entirely in compacted graphite iron, which provides strength to dampen vibrations. Also included with the all-new EcoDiesel are a forged steel crankshaft and connecting rods that are used for strength and durability. The aluminum alloy pistons are cooled down via oil jets while the heat-treated aluminum cylinder heads use individual bearing caps to reduce friction. Meanwhile, a Charge Air Cooler is located at the base of the grille, in front of the radiator, to maximize cooler temperatures. Also new is a 5.1-gallon diesel exhaust fluid tank that is located directly behind the fuel tank with a refill location next to the diesel fuel filler. These upgrades continue the previous success of the EcoDiesel V6, which is one of "Ward's ten best engines" for three consecutive years.
The Jeep Brand
Jeep has spent the last 75 years providing its customers with authentic SUVs with a class-leading capacity, craftsmanship, and legendary off-road adventure. The Jeep brand offers its loyal customers with an open invitation to live life to its fullest by giving them a full line of vehicles that provide the owners with and sense of wonder as they take on every journey with confidence. The lineup of Jeeps includes the Cherokee, Compass, Gladiator, Grand Cherokee, Renegade, and Wrangler. To meet the constant demand from its many customer's Jeep continues to give its SUVs the power and cutting edge features that make all other companies jealous. Get behind the wheel of one of these legendary vehicles today!
Where to Purchase a Wrangler EcoDiesel near Rochester Hills
Here at Rochester Hills Dodge Chrysler Jeep RAM, we want nothing more than to assist you with getting behind the wheel of the new EcoDiesel Jeep Wrangler! Our highly trained staff is here to provide you with all the information you need to make an informed decision! Have a question? Don't hesitate to ask! You also schedule a test drive of the Jeep Wrangler right here! If you need service on your vehicle, our excellent technicians are here to provide you with anything from an oil change to a full transmission repair. If you can make it down to the dealership, feel free to
browse our complete line
of 2020 Wranglers right here on our website! We cant wait to see you here at Rochester Hills!