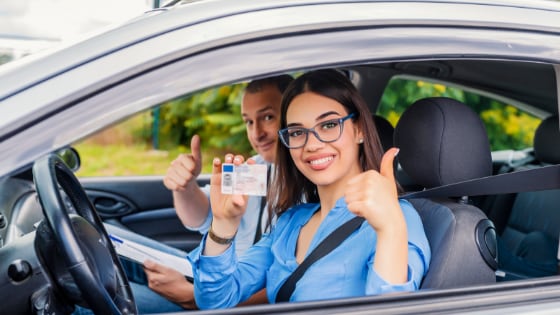 Tips For A New Teen Driver
Driving a car for the first few times is certainly an exercise in communication with the learning curve as well as family members as passengers, but believe it or not, it is very possible. Let's go into some pointers without sounding too preachy (hopefully), and we'll come away with some ideas that might help everybody!
1.
Obviously getting a great teen defensive driving education is step number one. That's going to be the best backdrop where a teen can explore what to do with calm, experienced, and safety-minded instructors who will be right there as helpful advisers for them. Think about it, to learn with parents that may not be the most serene instructors, without their own brake pedal, while the teen is trying to impress them or ignore them (as usually occurs with this relationship dynamic), it's just not the best. Let them build their experiences first with the school, then "graduate" to traveling around with that extra pressure. Plus, they go over the hard stuff like how to stay alert to predict potentially bad situations and the difference between ABS braking and engine braking, for example.
2. 
Stoplights & intersections. The rules of the road and stoplight indicators rule the road here, but, having teens get used to the fact that others occasionally bend/break the rules as well is very helpful. It's a mix of obeying the rules while making allowances for others who need to be avoided. Plus, racing through a yellow light because you don't want to sit at a red is a recipe for a lifetime of problems and experiences you never want to have. Just treat a stale yellow light like a red one, trust us!
3. 
Weather. Being mindful of weather is a great idea, especially for things that you may not have thought of, like morning dew causing slippery roads, not to mention leaf piles that are wet or puddles that can hide huge potholes.
4.
Animals. Get some deer horns for the grille, whether they work or not, it can't hurt to try! Tell them driving slowly is the best rule of thumb, especially at dawn and dusk when animals are most active. A simple slow down is the best solution, and then a gentle move over from them as you pass is helpful. Sometimes, we beep at squirrels once they are heading back to the forest (and can't run back under the car) for a little extra boost of negative road-reinforcement for them! At night, your headlights can't always illuminate around corners or too far ahead, especially at highway speed, so keep an eye out for reflections of eyes or movement on the periphery of the road edge.
5.
Inspection. Clean that car and keep it in tip-top shape! Seconds are crucial in tough situations, and a slightly smeared windshield can delay things, never-mind a soft brake pedal. Yes, indicator lights are annoying but they are essential when there is actually a problem. Sometimes what you think is just a broken e-brake that you are fixing next week is masking that your front brakes are about to go, get those things checked out as soon as possible! 
6.
Awareness. This one is often missed because it's learned via experience. The key is to be smart and aware, and also know you can't see everything that is going to happen all the time. So look to see where someone's wheels and face are pointed, regardless of their blinker (or lack of a blinker). You can look under a car and see a shadow of an otherwise hidden car near it sometimes, or the headlights on the trees before a vehicle rounds a corner, for instance. Teens should also keep the music a bit lower (or check periodically) so that they can hear sirens, mechanical issues, and motorcycles.
Well, this is just a primer to get you thinking like the independent adult you are and/or will become soon! In the meantime, when you really nail down what car you want (eventually) to expertly command, take a look at
our current inventory right over here
! We were all teens once too, we remember what it's like, and that's why Rochester Hills is on your side. Now get out there and practice, practice, practice!