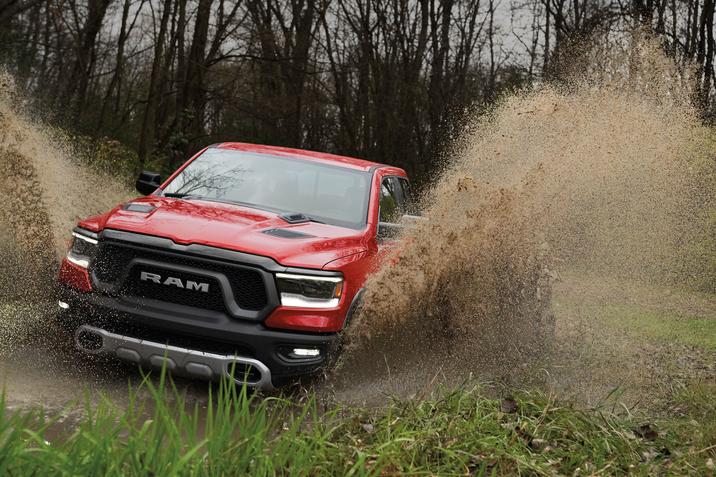 Spring Season Car Maintenance Checklist
Take a moment this year and actually prep your vehicle for the Spring season, it will definitely appreciate it! Think about it, you've been cranking the heater and scraping things off of it manually for the winter, not to mention driving it through rust-causing salt water. Without a garage, it's ill-advised in the cold to pull everything out into a parking lot and organize it, never mind clean it out of those old pizza boxes from last summer! April and/or May is the time to do this, and there are a few key things you'll want to update for safety, not just convenience. Let's go over some of those right here today!
Oil & Filter Change:
This may seem obvious, but it is one of those things that can get away from you until the "Check oil" light starts annoying you daily. Don't let it come to that, spend 20 minutes and have it flushed and replaced. Get the oil filter too, because if that's still clogged, it's just letting all the contaminants right back into the engine! 
Car Battery Check:
Colder temps mean your battery works harder to start your vehicle than normal. As things warm up, corrosion occurs and can really sap your connections. Do the old baking soda and water trick to clean those connections, and possibly get a new battery if it seems too sluggish. You can always have the tech check its status too when you're getting the oil changed.
Tires:
They are on the vehicle still but that's not the end of it. That's good, but be aware of things like sufficient tread depth and inflation. If you checked the inflation on a cold day, remember from science class that air expands with heat, so go check them again and adjust on a warmer day. The "April showers" cliche translates to more potential hydroplaning, so make sure to whip out a penny and check the depth when you're parked somewhere. If you had winter tires on it's definitely time to switch those out for summer or all-weather tires now!
Wiper Blades:
Unfortunately, in a car, you can still hit what you can't see. Don't let your vision be obstructed any longer than it has to, especially where studies have been done proving that that fraction of second can slow your reaction time to something important. Pollen, frayed blades, dirt, salt, oil, spit (where are you driving!), and more can all contribute to potential accidents. Make sure you have the windshield spray filled up and take some newspapers with glass-cleaner to the insides when you are parked to get rid of smudges. Newspapers or phone book pages don't leave a wipe-mark like paper towels do.
Lighting:
Clean off those headlight covers and check to make sure all your running lights are in good working order. We like to check these when parked in front of a store window because you can see the reflection in them of your lights!
Wash & Wax:
This gets rid of the residue of Winter, plus waxing protects it from everything in this season from just glomming right on to your vehicle in its place. It's worth the extra dough at the car wash, although some people love to do this process themselves still.
Miscellaneous:
There's something to be said for having an awareness of your car's needs. Much like a pet, keep an eye on it. A scratch can easily turn into a weekend patch-kit repair. Put some nail polish (clear) on those until you can get some touch-up paint from the dealer. Some leaks are normal (like A/C unit condensation), but note the color, size, and smell if you discover any of those. If your vehicle is swaying or bouncier than normal, take a look at the shocks or struts. Seems obvious but we all get used to our vehicles driving them everyday, right? On a warm, dry day, we also like to put a good windshield rain repellent on our personal vehicles, the way it beads-off rain is kind of amazing. Can't hurt to dump out the floor mats either, if just to check underneath for loose change!
A Spring Checklist Will Extend Your Vehicle's Lifespan!
It's true, taking care of your car will not shorten its health, and it may be beneficial to you as well in that you have a prepped car that's ready for anything! If you are interested in a new vehicle here with us, please check into
our current inventory
! We hope this has been helpful, and have a great Spring!