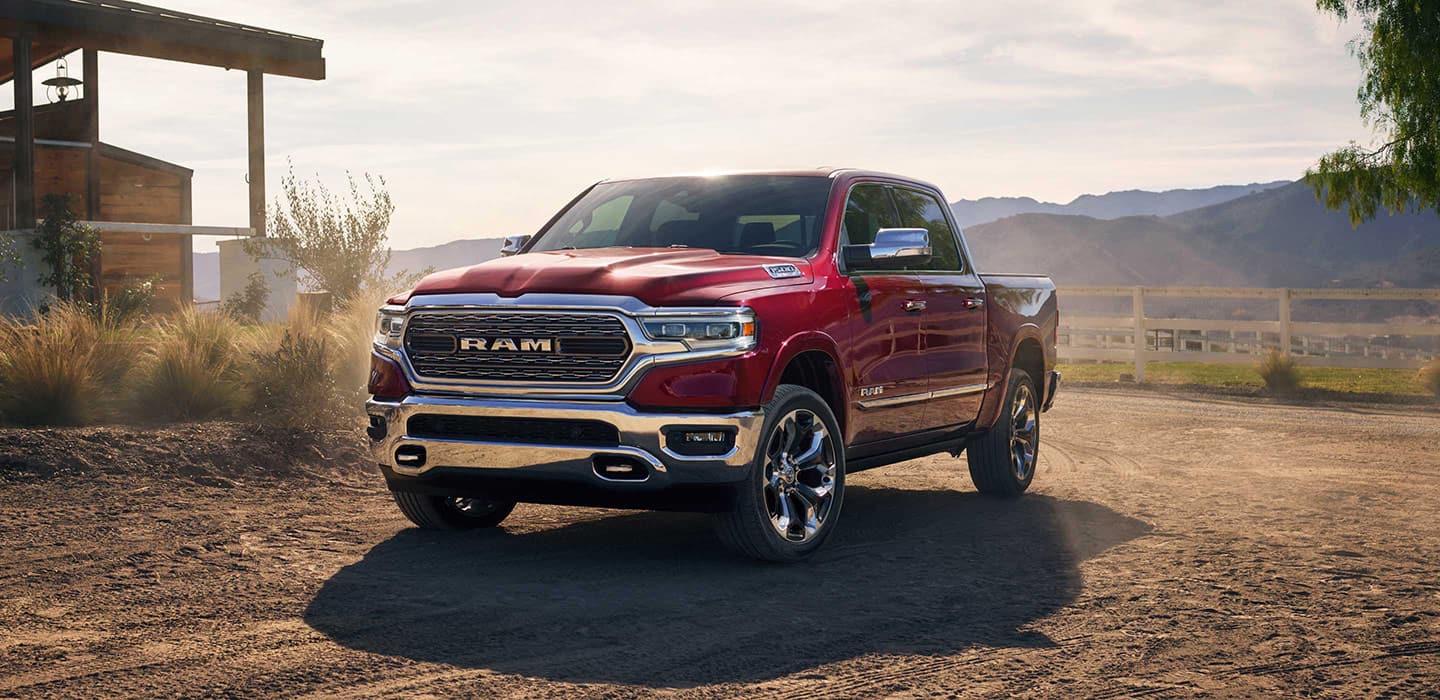 RAM 1500 Wins Cars.com Award
Cars.com has made its decision on their best pickup truck of the year, their decision landing on none other than the All-new 2019 Ram 1500. While it was always clear that the Ram 1500 was going to be an amazing vehicle, this assumption becomes a fact when you look at its quieted interior, twelve-inch display, increased payload and towing capacity, a strengthened frame, and hybrid engine technology. Once the Cars.com judges got behind the wheel though, and started being able to put it through the paces, it became even more clear just what an impressive vehicle the Ram 1500 really is. Promising to be one of the best driving experiences around, the Ram 1500's power and safety features are only matched by its impressive exterior looks and interior luxury.
There are no compromises to be had when it comes to the all-new Ram 1500; not for innovation capability, efficiency, or least of all luxury. The 1500 finds itself at the front of the full-size truck segment pack of fuel efficiency for both its V6 and V8 engine options thanks to its brand new eTorque mild hybrid system. With a re-engineered frame, the 1500's overall weight has not only been reduced by 225 pounds, but its stiffness and durability have been greatly increased while its payload capacity has been raised to 2,300 pounds and its towing capacity has been raised to 12,750 pounds. A twelve-inch touchscreen with built-in Uconnect has the 1500 leading the world of pickups when it comes to technology as well; coming equipped with a 360-degree camera view, SiriusXM, and split-screen capability.
Adding more to that technological mastery are the great many safety and security features that come with the 1500, including automatic emergency braking, blind-spot monitoring, and adaptive cruise control.
No one else could have awarded the Ram 1500 this honor quite like Cars.com.
A digital automotive marketplace leader, Cars.com has been creating two-way connections between buyers and sellers in meaningful ways since 1998 while doing everything it can to empower consumers with resources and information that will help them make the best and most well-informed purchases possible when presented with the prices, people, places, and products to be found in the automotive market. They are able to make this happen by connecting advertising partners with shoppers in a way that provides data-driven intelligence that better increases inventory turnover while simultaneously gaining market shares. As a pioneer in the online automotive classified field, Cars.com has long been one of the largest automotive platforms online and thus able to connect the thousands of dealers from all around the country with millions of buyers that are ready to send them home with a brand new vehicle.
Cars.com's automotive expertise, massive consumer database that can't be beaten by anyone else in the industry, millions of available listings, and research tools have allowed them to utterly change the car buying experience.
Check out our inventory to see how many we have for you to try out today.