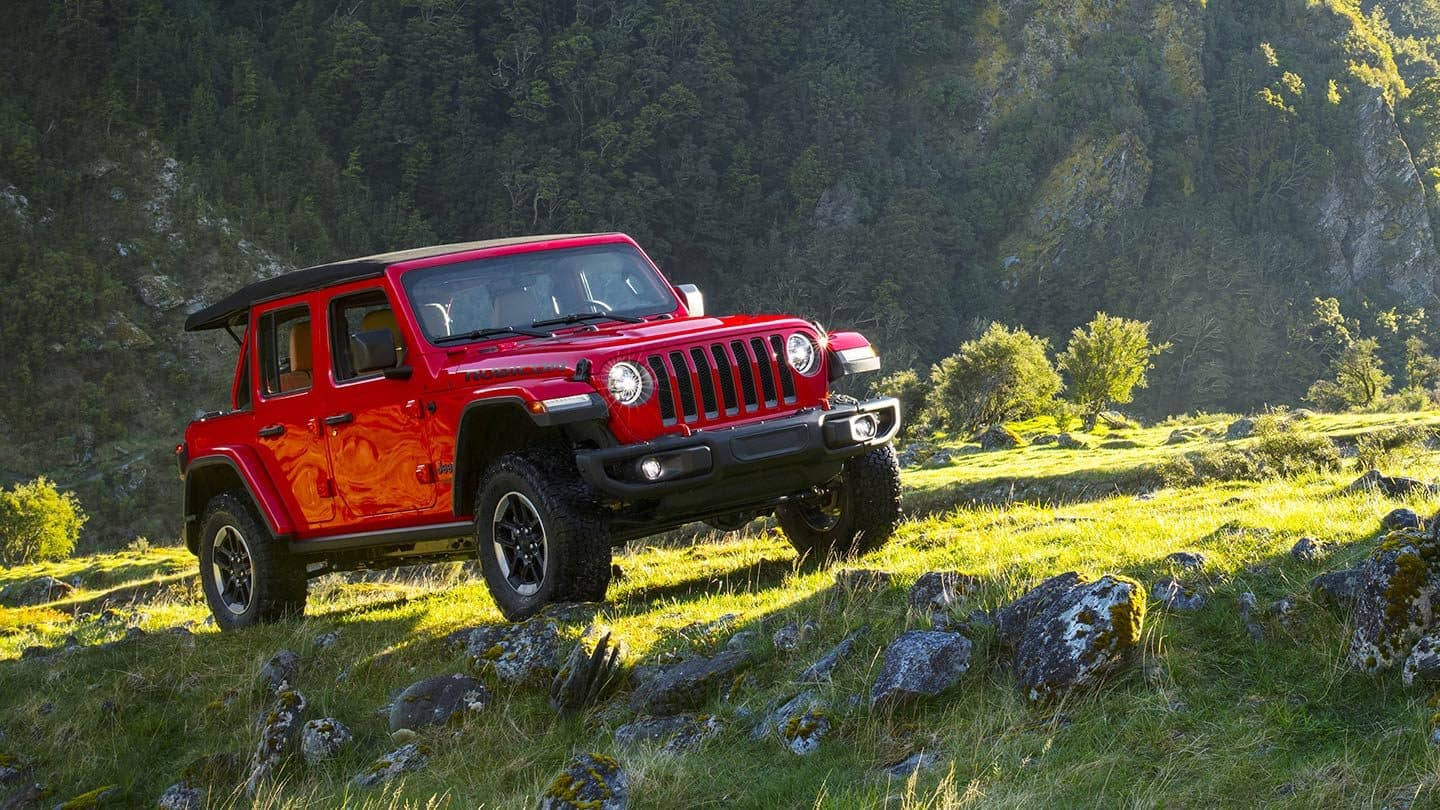 It's fall, the leaves are changing, and the air is getting crisper. Your favorite coffee shops are selling their latest version of pumpkin whatever and, most importantly, its time to think about what you can do to maintain your Jeep. Fortunately, we here at Rochester Hills Dodge Chrysler Jeep Ram have some tips so you can keep your Jeep running smoothly far into those dreaded winter months.    
Regular Oil Checks 
Engine oil is essential to creating the Jeep engine's lubrication. Your oil needs to be changed every six months or 3,000 miles, whichever comes first. The Jeeps oil might break down from time to time due to the weather change of summer to fall, that's why getting your oil changed with the seasons is essential. If you don't get your oil changed regularly the oil won't be freely circulated which could cause some problems. So, make sure you get your oil checked and changed periodically.   
Tire Care 
Healthy tires give your Jeep the best performance on and off the road. Rotating your tires is a great idea to ensure your tires wear down correctly. We recommend doing a tire rotation once every six months, or anytime you change your oil. This ensures that your Jeep will have the proper grip every time you take it out on the open road.   
Get Your Engine a Tune-Up 
When you fine-tune your engine, you get the best performance from your Jeep.  We don't recommend you this yourself as there are many professionals here at Rochester Hills that will be more than happy to provide you with a proper tune-up. When you fine-tune your engine, it's a good idea to check the engine, radiator fluid, air filter, spark plugs, and the battery to make sure everything is working correctly. Regular engine tune-ups ensure that your Jeep runs smooth as the weather gets colder.   
Keep your Jeep Clean 
Making sure your Jeep is clean helps give you a better resale value as well as helps increase the life of your vehicle. There are many cleaning products available on the market for the inside of your Jeep and be sure to run a vacuum through the interior to get any loose crumbs. Taking your Jeep to a car wash will help it maintain cleanliness on the outside and be sure to throw in a wax for good measure. Cleaning your Jeep with regularity will help reduce stress in your life as well as keep your Jeep happy.   
Maintaining your Jeep is essential to make sure that your Jeep does not run into problems as the seasons change. We here at Rochester Hills Dodge Chrysler Jeep RAM want to help you with all your Jeep maintenance needs. We have been serving the  Lake Orion, Troy, Auburn Hills, Sterling Heights, Pontiac and places around the greater Detroit area for years and our smart and friendly service team is more than capable of answering any questions you may have. You can
schedule service
right here on our website or come down to the dealership and make an appointment in person. We look forward to serving you!